Corporate Risk

Investigation Services

Business Background Investigation, Corporate Due Diligence, Competitive Intelligence investigation, Corporate & Business Intelligence, Litigation Support Investigation, Corporate Record Research more

Intellectual Property

Rights Investigations

Trademark, Copyright, Design and Patent Infringement Investigation, Parallel Trade Investigation, Gray Market Investigation, Conduct & Organize Criminal/Civil Seizures, Customs Protection more

Backgrund Check

& Documents Verifications

Employment Background Screening, Education Qualification Verifications, Registration & Certificates Checks, International Public Record Investigations, Other General Verification Services more
About Us
Jamaica Corporate Investigators, is a leading investigation and risk protection group that aims to provide high quality services all across the globe in support of its clients. more about us
Our Services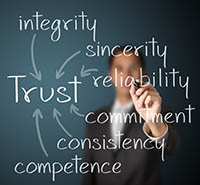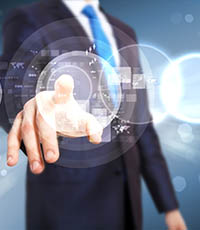 Jamaica Corporate Investigators
Greetings from Jamaica Corporate Investigators - we uses this opportunity to greet all the customers and clients on behalf of its well organized team of corporate investigators. While comparing the our capabilities with other worldwide agencies, there is absolutely no doubt about it that we are beyond any comparison in terms of their proficiencies, talents, and optimism. We do know that when we sweat more in peace then only we will bleed less in war and this is always remains the principle of our life which enabled us to set bigger target to achieve higher goal in the Jamaican investigation industry. It is our strength, positive approach, high energy and a kind of intelligence to logically understand and analyze a sensitive matter and handle it. We assure you that corporate investigation in Jamaica is best conducted by us.

Today, we are the most distinctive and highly professional firm which is providing more significant and valuable Jamaica corporate investigation services. Our main focus is to identify the kind of problems coming to the corporate houses, insurance firms and people linked with intellectual properties in the country. Jamaica corporate investigation service is specialized in offering diversified range of investigative and intelligence services such as; Corporate Fraud investigations, Business/Market Intelligence, Corporate Due Diligence, International Background Verifications, Fraud Claim Investigations, IP Right investigations and Enforcement, etc. based in all parts of Jamaica and worldwide. Current conditions in the international and local market are quiet awful for respected entities such as, banks, manufacturers, industries and public sectors in Jamaica. Under such conditions, Corporate Investigators in Jamaica provide a ray of hope to those corporate houses that are undergoing serious financial loses and have their reputation at stake.

By virtue of kind of capabilities, we have and nature of assignments we attend, today our professionals are thoroughly experienced in handling all kind of risks and threats come up due to numerous complexes and criticalities in the life of people. We are committed with full endeavor to provide you with concluded and interpreted reports consistently. Our reports consist of all the relevant information required by client and is 100% factual, accurate and effective. With a highly qualified team of corporate investigators and with our latest technology we are able to uncover the truth and provide a clear picture of the matter to client that helps them to enhance their strategies and take better informed decisions.

To learn more about Jamaica due diligence investigation services or to use any of our corporate risk investigation services in Jamaica and Kingston, Spanish Town, Portmore, Montego Bay, Mandeville, May Pen, Half Way Tree, Port Antonio Ocho Rios, Morant Bay, Port Maria, Falmouth, Bull Savanna, Lucea, Bamboo.

To know more about our due diligence service in Jamaica or to acquire any of our Corporate Intelligence investigations in Jamaica, kindly write to us at info@jamaicacorporateinvestigators.com.