About Us
Jamaica Corporate Investigators, is a leading investigation and risk protection group that aims to provide high quality services all across the globe in support of its clients. more about us
Our Services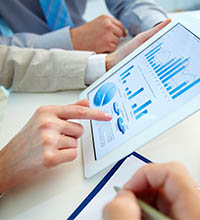 About Jamaica Corporate Investigators
We're equipped with a team of complete professional corporate investigators in Jamaica who look after all the regions of the country and even in other Caribbean islands to provide their services. We are professional private investigation service providers all over Jamaica with the wide range of services. Our expertise can easily meet the clients' demands and our experienced professional allows us to promote our service on the investigation gateways. We are also specialized in due diligence investigations in Jamaica with our genuine rates. The professionalism of our firm is spoken by our expertise in the corporate investigation field. Our primary aim is to provide best in class Jamaica private investigation services.

We provide wide range of corporate investigation services in Jamaica by deploying the team of our corporate investigator in Jamaica for conducting investigations and detective services. Our professionals are widely covering entire regions of Jamaica through best functional activities which are absolutely up to the mark for meeting our clients' need. As an effect, we are able to maintain best client's relationship in order to make them realize that we do take due care of their interests and necessities. We also provide the easy and effective access of our corporate investigators to all those who are suffering from various kinds of personal and business problems , do require prompt and necessary assistance to evolve a perfect solution of their problems. We are committed with full endeavor to provide you with concluded and interpreted Jamaica due diligence investigation services consistently. Our reports consist of all the relevant information required by client and is 100% factual, accurate and effective.

With a highly qualified team of investigators in Jamaica and with our latest technology we are able to uncover the truth and provide a clear picture of the matter to client that helps them to enhance their strategies and take better informed decisions.

Our main focus is to identify the kind of problems coming to the corporate houses, insurance firms and people linked with intellectual properties in the country. Jamaica corporate investigation service is specialized in offering diversified range of investigative and intelligence services such as; Corporate Fraud investigations, Business/Market Intelligence, Corporate Due Diligence, International Background Verifications, Fraud Claim Investigations, IP Right investigations and Enforcement, etc. based in all parts of Jamaica and worldwide.

To learn more about Jamaica due diligence investigation services or to use any of our corporate risk investigation services in Jamaica and Kingston, Spanish Town, Portmore, Montego Bay, Mandeville, May Pen, Half Way Tree, Port Antonio Ocho Rios, Morant Bay, Port Maria, Falmouth, Bull Savanna, Lucea, Bamboo.

To know more about our due diligence service in Jamaica or to acquire any of our Corporate Intelligence investigations in Jamaica, kindly write to us at info@jamaicacorporateinvestigators.com. We make sure to revert back in the least possible time so that you don't have to wait any longer seeking a solution to your problem.