Insurance Investigations
Home > Services > Insurance Investigations
About Us
Jamaica Corporate Investigators, is a leading investigation and risk protection group that aims to provide high quality services all across the globe in support of its clients. more about us
Our Services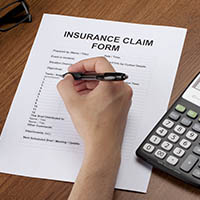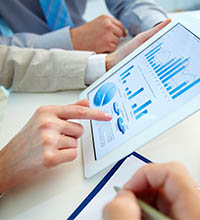 Insurance Investigation Services in Jamaica
Jamaica claim investigators are happy to see you at www.jamaicacorporateinvestigators.com.

We are providing a wide range of Jamaica Insurance fraud investigation services to our clients locally & internationally.

The figures of fraud claims are horrifying; to see the amount of financial loses faced by insurance companies due to uncontrolled claimants who practice false methods to obtain claim. The insurance companies in Jamaica has now understood the fact of being tortured by those fake claimants and are now keen to implement better ways to thoroughly check each and every claim request before passing the claim. Now, they use the services offered by insurance fraud investigators of Jamaica for the entire issue related to the fraudulent claims processes.

We offer the below mentioned insurance investigation services in Jamaica offered by our insurance investigators in Jamaica are mentioned below:
Fraud claim investigations and insurance fraud investigation in Jamaica
Life insurance claim investigations in Jamaica
Accidental benefits/death claim investigations in Jamaica
Property loss claim investigations in Jamaica
Travel insurance claim investigations in Jamaica
Third-party claim investigations in Jamaica
Medical claim investigations in Jamaica
Personal claim investigations in Jamaica
Theft claim investigations in Jamaica
Subrogation and recovery investigations in Jamaica
Contestable death investigations in Jamaica
Fatal accident investigations in Jamaica
Motor vehicle crash investigation in Jamaica
Recovery of stolen vehicles in Jamaica
Insurance litigation support in Jamaica
Jamaica claim investigation agency works closely with its partners & associates in more than 115 countries, which enable us to provide quality claim investigation services in Jamaica. Our insurance fraud investigators in Jamaica are well experienced and have the complete know how of verifying an insurance claim fraud matter. We have strong local presence and can completely assure you of best in class claim investigation service in Jamaica. Insurance claim fraud investigations in Jamaica is handled best by us as we are the most experienced team of claim investigations in Jamaica, who has solved numerous cases for its clients successfully.

For now, nothing can be better than checking a claim through a claim investigator in Jamaica through which it will be confirmed if the claim is genuine or not. Our fraud investigator in Jamaica will provide a report which will suffice all the evidences, facts, record and statements related to the insurance claim. We give our best in each matter and make sure that no fake claim is passed by our client until it is 100% verified. With Jamaica claim investigators, we will help you understand the facts & real world conditions better and if the claimant is faking the claim.

Most of our fraud investigators are operating in various locations of Jamaica including other major cities like Kingston, Spanish Town, Portmore, MontegoBay, Mandeville, May Pen, Half Way Tree, Port Antonio Ocho Rios, Morant Bay, Port Maria, Falmouth, Bull Savanna, Lucea, Bamboo. Claim Investigators in Jamaica have endless capabilities and caliber to provide world class fraudulent claim investigation services in Jamaica to all clients.

We work to assist the clients by reacting to all the queries and provide a suitable and intelligent advice so that our clients get the perfect solution of their problem.

To know more about know how to use Jamaica insurance investigator to protect claim frauds or Jamaica insurance claim investigator, kindly write to us at info@jamaicacorporateinvestigators.com.