IP Rights Investigations
Home > Services > IP Rights Investigations
About Us
Jamaica Corporate Investigators, is a leading investigation and risk protection group that aims to provide high quality services all across the globe in support of its clients. more about us
Our Services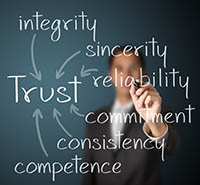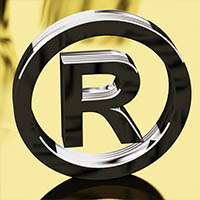 IP Rights Investigation Services in Jamaica
We warm heartedly welcome you to the online portal of Jamaica intellectual property rights investigators; we are proud service providers of IP Investigation Services in Jamaica. The use of technology in all illegal activities has given the possibility of having the counterfeit of entire products or service utilized for domestic and commercial purposes. Such practices are rising uncontrollably and you may need the best IP investigations in Jamaica to control the situation by enabling the clues of all unlisted and unrecognized black market industries. These industries are encouraging the trading of counterfeits and challenge the safety and security of Intellectual properties. IP investigations in Jamaica are the brilliant processes to ascertain the IP frauds and thefts occurring in the commercialization of counterfeited products and services in all markets of Jamaica. We are also providing Trademark watch notice services in Jamaica, to make sure your brand is safe in the market and no one is using your IP rights.

Major IP Investigation services offered by our fellowmen in Jamaica are mentioned below:
Trademark/Copyright Monitoring & Watch Notice Services in Jamaica
Online Brand Protection Solutions & Reputation Management Services in Jamaica
Test Purchases, Sample and Vendor Information in Jamaica
Mystery Shopping Services for Customer Experience, Process Compliance & Audit in Jamaica
Geographical Indication Mark Investigations in Jamaica
Infringed Trademark, Patent and Design Investigation in Jamaica
Intellectual Property Due Diligence Investigation in Jamaica
Domain and Trademarks Acquisitions in Jamaica
Anti Counterfeiting Investigations in Jamaica
Market Surveys / Market intelligence Report in Jamaica
Factory and Brand Integrity Auditing in Jamaica
Grey Marketing/ Parallel Trading Investigations in Jamaica
Internal Market Monitoring /Custom Protection in Jamaica
Conduct / Organize Civil Raids and Criminal in Jamaica
Trade Fair Monitoring / Trade Fair Visitor in Jamaica
Online Brand Abuse / Brand Value Evaluation Report in Jamaica
Counterfeited Automobile Parts & Pharmaceutical Drugs Investigations in Jamaica
As part of the battle against counterfeiting and piracy in Jamaica, government of Jamaica passed a law for the importation of counterfeit and pirated goods will be considered as a criminal offence. As a supplier of counterfeiting goods, if the goods have been sealed then it would be confiscation and destructed. However, the laws are enough strong to give warnings and punishment, still to catch the counterfeiters are difficult to trace. Jamaica Intellectual Property investigators can discover the source and collect the sample to follow the raids and enforcements. Inspired by the same ideology, Our IP investigator in Jamaica brought superior investigation services to the best use of people to resolve all Intellectual properties issues. Jamaica intellectual property rights investigators are well equipped and trained to handle counterfeiting matters and well experienced to trace the main supply chain.

Intellectual Property Investigation in Jamaica is done best by our professional & trained team of Jamaica IP Rights investigators.

Our eminent IPR investigation services in Jamaica can be accessed by all kind of clients located in Jamaica and other major cities like Kingston, Spanish Town, Portmore, Montego Bay, Mandeville, May Pen, Half Way Tree, Port Antonio Ocho Rios, Morant Bay, Port Maria, Falmouth, Bull Savanna, Lucea, Bamboo.

Well, now question arising in your minds will be; how to protect intellectual property in Jamaica and how to acquire IP Investigation in Jamaica? You can simply write to us at info@jamaicacorporateinvestigators.com and we shall respond to you in no time so that you don't have to wait any longer for the solution of your problem.